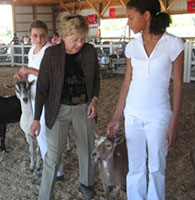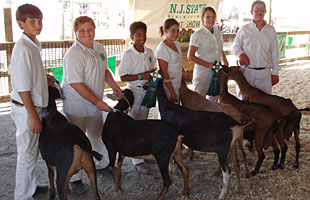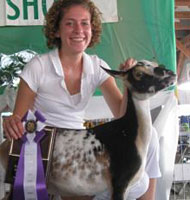 The State 4-H Goat Show is an exciting event that promotes the 4-H goat project and sportsmanship among the participants.
Online entries for the State 4-H Goat Show will be accepted until 11:59 p.m., August 3.
In order to enter, you will need to refer to our show catalog (142k PDF) for a complete list of classes (#1-31).
Important health requirements are listed in the show catalog and in this one-page overview of key points (47k PDF).
Our companion goat classes will use the Companion Goat Scorecard (190k PDF).