NJ State 4-H Dog Show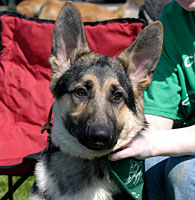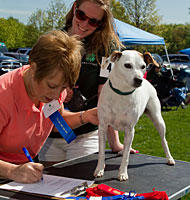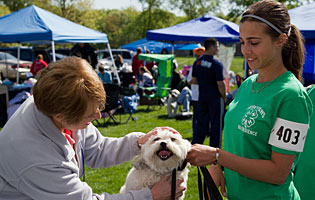 The 2020 State 4 H Dog Show has been canceled.
The State 4 H Dog Show is the annual event where 4 H Dog Care & Training and Seeing Eye Puppy project members demonstrate their accomplishments in a competitive format. It is held in conjunction with Rutgers Day. 4 H'ers and their dogs compete in several divisions: Obedience, Seeing Eye, Junior Showmanship, Agility, Rally, Trick Dog, Canine Good Citizen (CGC), and Grooming. Additionally, 4-H members participate in the K-9 Arts Show with their dog themed artwork, photography, crafts, and creative writing.