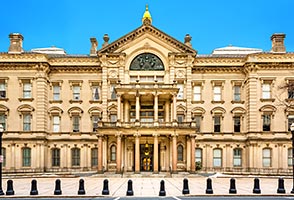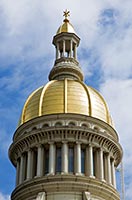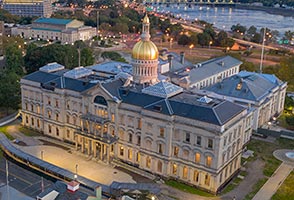 In its second year, this program aligns with the 2020 New Jersey Student Learning Standards for Social Studies. Lessons from the New Jersey Center for Civic Education, which is affiliated with the Rutgers University School of Arts and Sciences, are brought to life through hands on learning!
Teen participants in grades 9-12 will meet three times during this program, twice in person and once on Zoom. Youth must attend all meetings to be eligible to participate in the Capitol Experience on April 15. Excused absence letters for school will be sent to youth who complete all parts of the program.
Teens will become (free) members of NJ Farm Bureau.
Goals
Teens will be able to:
Describe the role of the Legislature.
Identify the requirements being a member of the New Jersey State Legislature.
Explain how a bill becomes a law in New Jersey.
Identify a public policy issue.
Participate in a legislative hearing on an issue affecting an upcoming election, land use, environment, health, or other issue.
Collaborate on the development of a proposal to address a problem facing New Jersey.
Present a public policy proposal to the appropriate governmental officials.
Dates
Feb. 1, 2024: Registration Deadline
Feb. 25, 2024, 11 a.m. - 3 p.m.: In person at the Mercer County Extension Center
March 2024: Zoom Meeting
April 15, 2024, 9:30 a.m. - 3:30 p.m.: In person at the Mercer County Extension Center and the State House, Trenton

Cost
$50 per person