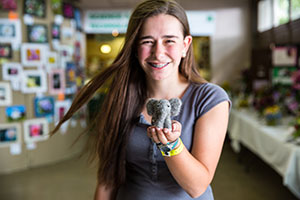 STEP Clubs are short-term exploratory programs focused on a topic (STEM, Healthy Living, etc.). STEP clubs meet multiple times over the course of several weeks. Club registration is limited and will be on a first come first serve basis. New clubs will continue to be added.
Globetasters 12: Plenty O'Pies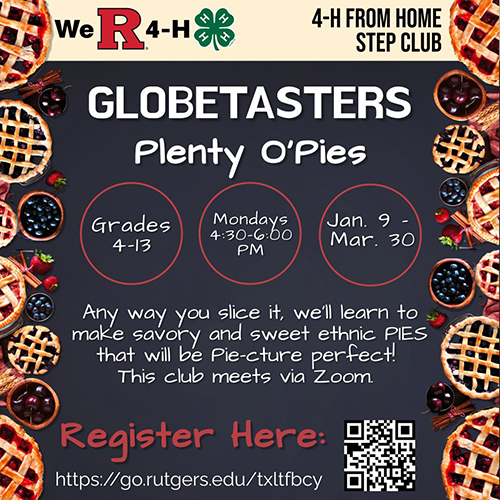 Anyway you slice it, we'll learn to make savory and sweet ethnic PIES that will be Pie-cture perfect!
Open to grades: 4–13.
Dates & Times: Meets Mondays via zoom from 4:30–6:00 p.m. - January 9 through March 30.
Register for Globetasters 12: Plenty O'Pies.
See the Virtual 4‑H STEP Clubs we offered in the past »
For 4-H Staff