Healthy Living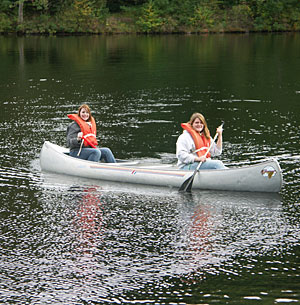 The 4‑H youth development program has a long history of promoting healthy living among youth and their families. Healthy food and nutrition has been addressed by the program since its inception in 1902. In fact, one of the H's represents Health in the 4‑H pledge. By supporting the physical, mental, and emotional health of our nation's youth, we help them lead healthy and productive lives into adulthood.
A National 4‑H Perspective
Related Projects
New Jersey Related-Activities
Get Moving, Get Healthy - Fun & Fitness Days
2016 marks the National Park Service's 100th Anniversary. Come celebrate with 4-H by CONNECTING WITH NATURE and ENJOYING A HEALTHY LIVING FAMILY DAY!
Plan to take part in the three 4-H National Park Days planned for 2016.
Spring in the SOUTH - Cape May National Wildlife Refuge: Hikers & Birders
Sunday, April 17, 2–4 p.m.
Visitors' Center, Two Mile Beach Unit, Ocean Drive, Wildwood Crest
Summer in CENTRAL - Gateway National Recreation Area: Swimmers, Bikers, Rollerbladers & Skateboarders
Thursday, August 25, 10 a.m.
Visitors' Center -Spermaceti Cove, Sandy Hook Unit, 128 South Hartshorne Dr., Highlands
Fall in the NORTH - Delaware Water Gap: Hikers, Paddlers & Anglers
Saturday, September 17, 11 a.m.
Dining Hall, L.G. Cook 4-H Camp, 100 Struble Rd., Branchville