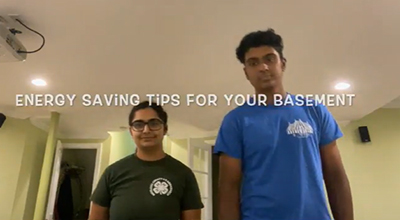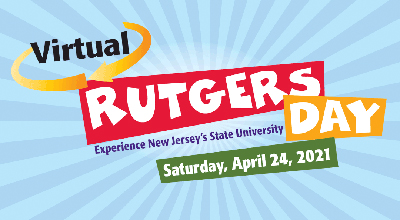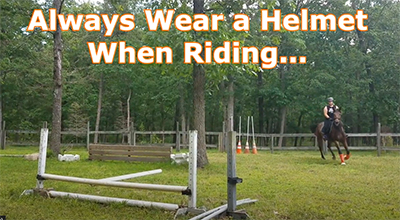 To find other virtual Rutgers Day activities check out Rutgers Day 2021
Interactive Live Webinars
STEM Webinars
Title: Learning to Code with Origami (Computer Science without a Computer) (grades 4 and up)
Date/Time: Saturday April 24 at 11:00
Description: Participants will learn a little about computer science coding through the creation of an Origami activity.
What you need for the session: all you need is a piece of paper (square shape or origami paper works best - if you don't have one just cut a square from a blank piece of paper.
Register: rutgers.zoom.us/meeting/register/tJEkcuyvrj4iHtS829ugSoAFHgZjkdxdG-cG
---
Title: Create and Send Secret Messages (Computer Science without a Computer) (grades 4 and up)
Date/Time: Saturday April 24 at 1pm
Description: Participants will learn a little about computer science coding while creating and sending secret codes.
What you need for the session: all you need is a few pieces of paper and something to write with.
Register: rutgers.zoom.us/meeting/register/tJwtc-mtqTItG9T8FfQo0TRlf-mI0BtxuNJW
Healthy Living Webinar
Title: Think What You Drink (grades 4 and up)
Date/Time: Saturday April 24 at 10am
Description: Participants will learn to read nutritional labels from their favorite drink (in your home) and see just what you are drinking? Learn how sugar affects the body, "hidden" names for sugar, and how to calculate the amount of sugar in your favorite drinks.
What you need for the session: See documents below and make sure to have some containers of your favorite drinks available to you.
Register: rutgers.zoom.us/meeting/register/tJcqdeyurzkrEtIfQlpoRjTTt-RZzpBxBO0b
Documents:
Civic Engagement/Service Webinar
Title: Smart Cents Financial Literacy - A Family Kahoot Game (grades 5–9)
Date/Time: Saturday April 24 at 10 am
Description: Join youth and families to play a Kahoot game, learning and challenging your knowledge about financial literacy! Prizes for all participants! All ages welcome, youth under grade 4 suggested with an adult.
What you need for the session: Login and bring your smiles!
Registration: rutgers.zoom.us/meeting/register/tJEpcumorTwrEtFfFx7sdpaUXE1w6zMiUI-b
STEM (Science, Technology, Engineering, Math) & Agriculture
Videos
Science Project ENIGMA
"Are we alone?" "How did we get here?" The ENIGMA project is part of NASA's focus on astrobiology – the study of the origins of life on our planet and the search for life beyond Earth.
In this video see how this interdisciplinary team led by Rutgers scientists is figuring out how proteins evolved to create life on earth (YouTube link) - and how to find these protein 'biosignatures' in the minerals that make up Earth and other planets! To accompany the video, our education team developed a guide to facilitate your exploration of the video themes (PDF), with links to activities, resources and related videos!
Tools of Science
Join us on a virtual field trip aboard the Research Vessel Knorr to experience how scientists explore, observe, question, test, interpret and communicate their science. Link to the Tools of Science YouTube channel (YouTube link).
Collaboration
Collaboration among scientists with different backgrounds and expertise is essential for strong science investigations.
Modeling
Scientists use mathematical models in science to help explain and predict fundamental aspects of the real world.
Testable Questions
Every good scientist asks questions about how the world works - and that's because scientists are naturally curious.
Data as a Tool
For scientists, data is perhaps the most important tool for discovery.
Proxies
Proxies in science allow scientists to infer something about a larger process that may be hard to directly observe due to time and space limitations.
Scientist Spotlights! Follow scientist in the Polar Regions as they study these unique and important ecosystems.
To find out more about NJ 4-H STEM programs check out:
Healthy Living
Videos
To find out more about NJ 4-H Healthy Living programs check out NJ 4-H Healthy Living.
Civic Engagement/Service
Videos
To find out more about NJ 4-H Civic Engagement/Service programs check out - NJ 4-H Civic Engagement/Service Webpages.