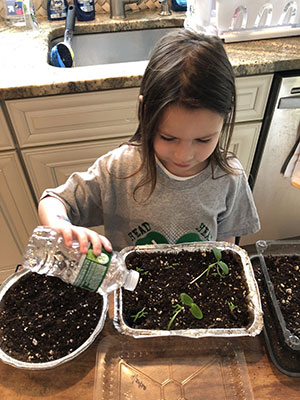 We hope you will join us for our 4 H from Home Interactive Webinars! During each webinar, youth will have the opportunity to participate in interactive hands-on activities, where they will learn about healthy living, science, technology, service, the arts and more! Each interactive webinar will focus on a different topic which in most cases will be an introduction to some of our state-wide longer-term programs. Youth do not need to be 4‑H members to participate.
Registration is required and space is limited. To register please click on session/s you are interested in participating.
Fall 2021
NJ will host the 2021 4-H STEM Challenge "Galactic Quest"
Saturday October 9, 10am–12pm:
Kids learn foundational STEM skills while they wrestle with the same questions as today's top aerospace scientists and engineers! This program is intended for youth in grades 4–9.
Please register by Saturday September 26, 2021.
4-h.org/parents/4-h-stem-challenge.
See the topics of past interactive webinars »